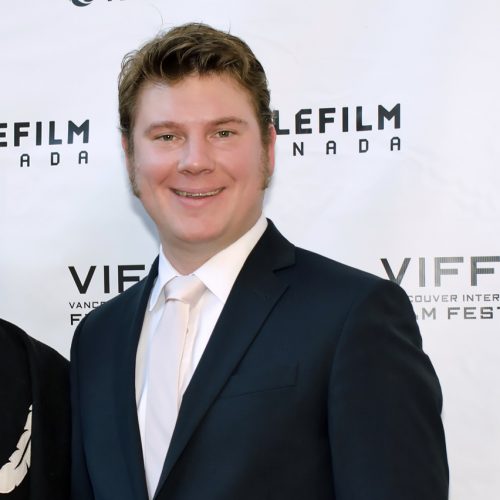 Damien Gillis is a BC-based documentary filmmaker and journalist. He co-directed and produced the feature doc FRACTURED LAND – in association with CBC's Documentary Channel – which was a top-ten audience choice at Hotdocs film festival in Toronto and won Best BC Film and the VIFF Impact Canadian Audience Award at the Vancouver International Film Festival (2015).
He has directed and produced numerous of short docs, including OIL IN EDEN and PRIMEVAL: ENTER THE INCOMAPPLEUX. SHADOW TRAP, his first narrative film, premiered at the 2019 Vancouver International Film Festival and launches on Crave in May, 2020.
As a journalist, he was the co-founder and publisher of the online journal The Common Sense Canadian and his writing has appeared in such publications as The New York Times, Desmog Canada (Now the Narwhal), and The Tyee.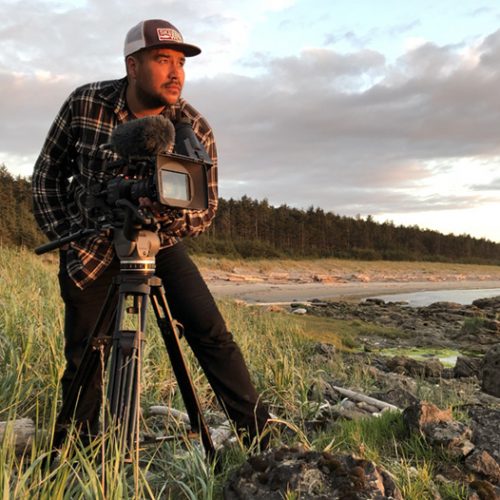 Michael is primarily a documentary camera operator and director, now breaking into narrative film. His works deal with themes of identity, language and cultural revitalization. All of his independent work is relevant to his Northern Indigenous stomping grounds, spending much of his time exploring the stories and language of his people. Michael has been a recipient of three Canada Council for the Arts grants and has also served on a peer assessment committee for the Arts Council.
In 2018 Michael received an award for Best Editor for Documentary Short at the London International Film Makers festival in London, England. He has also worked as a director and/or DoP on several Television series for Aboriginal People's Television Network (APTN), including MOOSEMEAT AND MARMALADE. He is Co-Director of Photography for Knowledge Network's epic historical documentary series, BRITISH COLUMBIA — A HISTORY – currently in production. Michael is a Tahltan, Bear Laker Gitxsan, French, Scottish and is passionate about Indigenous storytelling.
SA'O DA'A ESD?NDECH (Tell me a Story) (2017)
DAH TSIYE KEHKE (Our Grandfather's Footprints) (2014)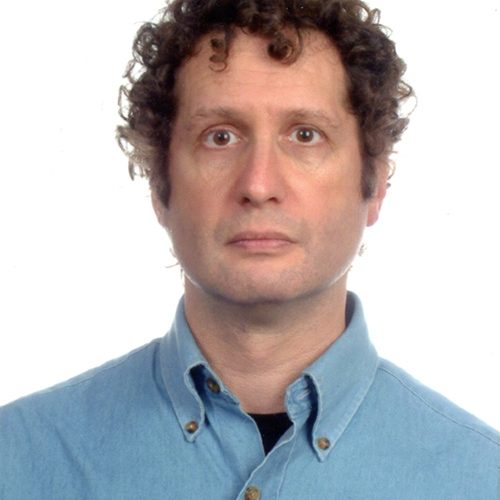 Filmmaker Daniel Conrad's 8 dance films and 2 documentaries have screened at Locarno, Montréal World, Seattle (Best of Fest Shorts), New York Dance on Camera (2 Silver prizes), Golden Prague (Dagmar & Vaclav Havel prize), Valladolid, ZDF's Berlin Tanzfilmnacht, the Portland Art Museum, UBC's Museum of Anthropology, PBS, CBC, ARTV, ZDF, TVE, Bravo, and some 50 others.
He was co-cinematographer on Mark Achbar's THE CORPORATION, E.P./Co-writer on Damien Gillis's and Fiona Rayher's FRACTURED LAND, and has MA's in Immunology and Cinema. His publications include two articles for Contemporary Aesthetics and a book chapter in Robert Wilson from Within (Arts Arena, American University, Paris).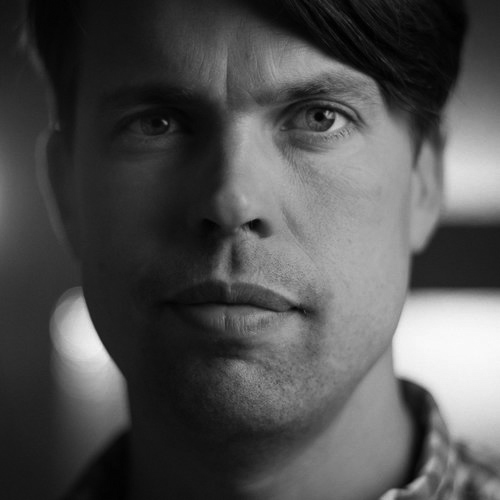 Enthralled by both documentary and narrative filmmaking, cinematographer Vince Arvidson uses one medium to inform the other. The urgency and spontaneity of documentary enlivens dramatic storytelling while patiently crafted cinematic frames elevate documentary photography.
From the Canadian Arctic to Kurdish Iraq, from Chiapas, Mexico to Acholi, Uganda, Vince's eye is drawn to patterns in the complex, to stories that illuminate the human condition. No matter the project, collaboration is central to his approach.
Vince's work has shown at festivals around the world and won numerous awards, including Audience Favorite and Best Cinematography. It has aired on Discovery Channel, Super Channel, Spike TV, MTV, TSN and CityTV. When not working he lives in Vancouver, Canada.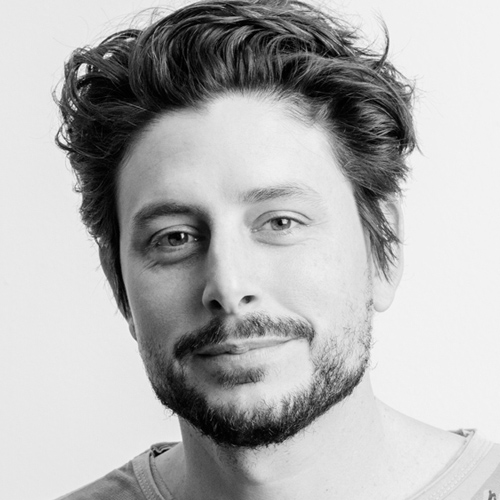 Edo grew up in Miami and Vancouver, where he was mentored in classical and improvisational piano. While completing an environmental science degree in university he started two bands, ran a record label, and operated a small underground venue in Vancouver. After a composing residency at the Banff Centre for the arts in 2008, Edo toured extensively with his band, Brasstronaut, and was introduced to film scoring through connections with a group of emerging directors.
This led him to scoring a diverse range of productions in documentary (FRACTURED LAND, THE BACKWARD CLASS, WIZARD MODE); feature film (AIR, HOLLOW IN THE LAND, HELLO DESTROYER); and series. After scoring Season 1 of DOGS for Netflix, he and his composing partner Johannes Winkler are currently working on Season 2, along with Hulu's HARDY BOYS.
Edo is constantly pushing the boundaries of music and sound innovation. Following a residency at the 4D Spatial Sound Institute in Budapest, Hungary, he has co-developed a conceptual, immersive sound-therapy programme for meditation and trauma recovery in Vancouver: Inscapes Spatial Sound. The project includes Lobe, a ground-breaking spatial sound studio in the heart of Vancouver's Strathcona district.
Originally from Northern Alberta Cris Derksen comes from a line of chiefs from NorthTall Cree Reserve on her father's side and a line of strong Mennonite homesteaders on her mother's. Juno nominated classically trained cellist and composer braids the traditional and contemporary, weaving her classical background and her Indigenous ancestry together with new school electronics to create genre-defying music. As composer Cris has a foot in many worlds, 2019 compositions include: MAADA'OOKII SONGLINES – a mass choral event for 200 singers commissioned by Luminato; REBELLION – a short symphonic piece commissioned by the Thunder Bay Symphony Orchestra; IRON PEGGY – A Vancouver Children's Fest Performance.
Other recent works include: KIINALIK: THESE SHARP TOOLS (DORA Award for Best Sound Design for Theatre 2018); BIIDAABAN (The Dawn Comes) – short animated film by Amanda Strong (TIFF premiere); and the Ka:hawai Dance Company production of BLOODTIDES.
Cris has performed and collaborated with some of Canada's elite musicians, including Buffy Sainte Marie, Tanya Tagaq, Naomi Klein and A Tribe Called Red, Leanne Simpson, Lightning Dust, and e.s.l. to name a few – plus the incomparable Kanye West. Cris obtained a Bachelor of Music in Cello Performance at the University of British Columbia and shared the title of Principal Cellist with the UBC Symphony Orchestra.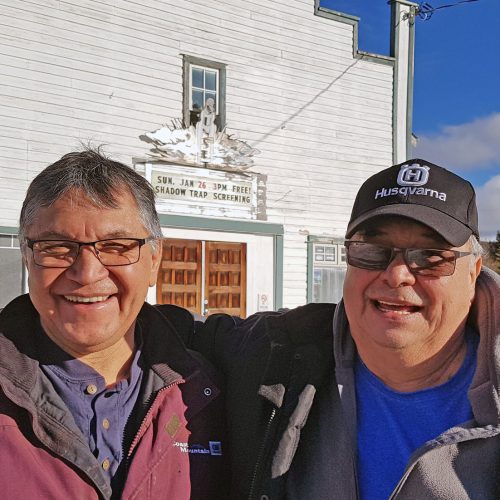 Simon's grandson Harvey Gunanoot and great-grandson Gilbert Johnson are key members of our team, liaising between the Gunanoot Family and the production and providing invaluable historical and cultural knowledge. Harvey is a recently retired businessman who lives in Moricetown, BC. Gilbert spent eight winters trapping with Simon's son David, giving him as good an idea as anyone of the life that Simon and his family led while on the run in the wilderness.
Simon's story belongs to his descendants. Our team has been entrusted with a great responsibility to share this story with the world and we will continue to work hand-in-hand with Harvey and Gilbert as we develop it into a series.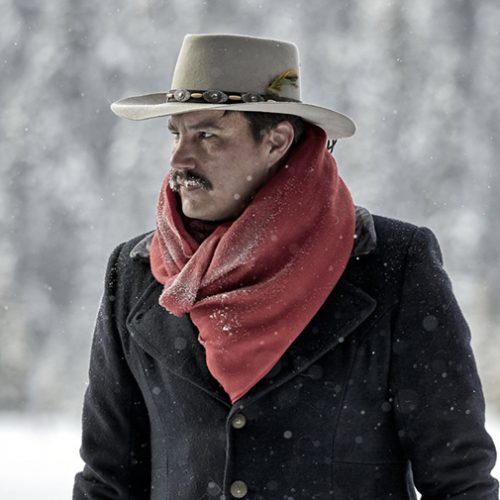 Jerome is a Gitxsan man who grew up in Hazelton, BC – hometown of Simon Gunanoot. Today, he lives in Vancouver, where he works in the film industry as a location scout and manager. Shadow Trap represents his first time in front of the camera, but he came to the role well prepared, with a background in journalism and lifelong interest in Simon's story.
Jerome brings all of these elements to the team as he works with us to research and craft a dramatic series based on the story of Simon Gunanoot.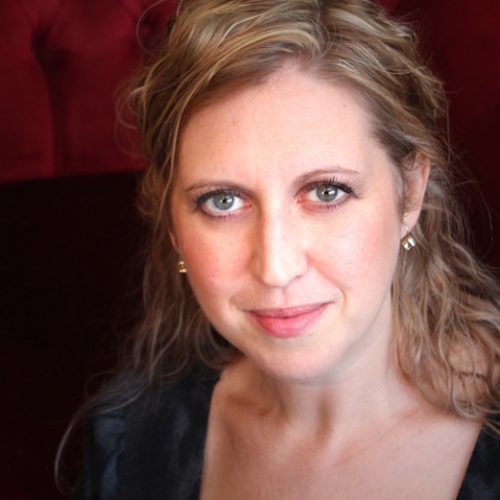 Michelle trained as an actor, having completed her theatre undergrad in Canada and her MFA in the UK, where she lived and worked for 7 years. In recent years, she's broadened her work to include costume design and teaching/coaching acting students in dialects, voice work, and scene study.
For the past five years, she's been working at her dream job: historical interpretation in Barkerville, BC - playing a person who actually lived, within their environment, and interacting with the public. This proved highly valuable in designing the period costumes of SHADOW TRAP – many of the actors being those with whom Michelle works every season in Barkerville.
Being part of the SHADOW TRAP team has been a highlight of her design work, and she is honoured to be part of this incredible project.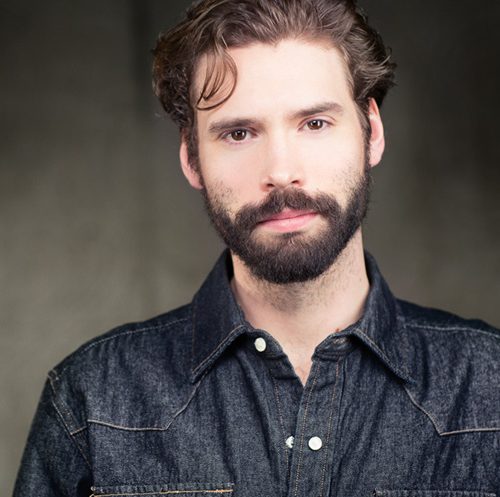 Brendan holds a Diploma in Performing Arts from the Canadian College of Performing Arts, and he trained intensively in all facets of Acting at Cucumber Satellite/Railtown Actor's Studio in Vancouver through 2015. Historical interpretation and historical fiction have permeated Brendan's career in film and on stage with his first principal film booking as historic architect Francis Rattenbury for British Columbia's Provincial Capital Commission in 2005, and a notable featured film appearance as an HBC woodcutter based in Hazelton in Thomas Arslan's 2013 Klondike gold rush drama GOLD (an Official Selection in that year's Berlinale Film Festival).
A published poet, playwright, accomplished theatrical director, amateur historian, singer, and film and stage actor, Brendan may be best known for his seasonal work in Barkerville Historic Townsite as 1860's Cariboo miner, Richard Goldsworthy, bringing living history to life for approximately 60,000 visitors a season as part of a world-class interpretive cast. Find more at www.imdb.me/brendanbailey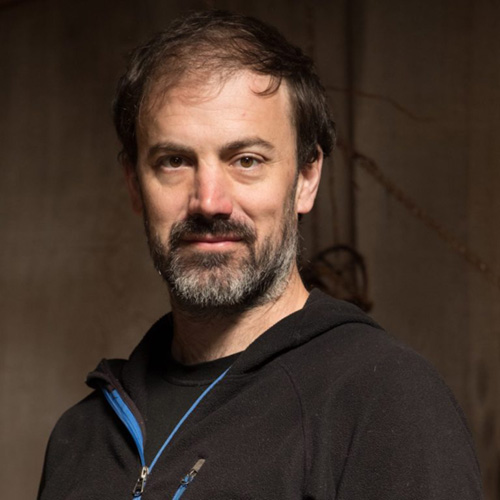 Jonathan Franz is a film producer and director of photography working with the Isuma artists' collective. After completing a Master's degree in community planning at the University of British Columbia, Jonathan spent four years living in the remote northern community of Igloolik, Nunavut, where he worked with the award-winning Inuit director Zacharias Kunuk.
Working in the north was a formative experience, shaping Jonathan's creative and collaborative approach to community-based film production. As lead producer and director of photography, Jonathan has completed three feature films with Isuma, including, MALIGLUTIT (Searchers) (2016), SGAAWAAY K'UUNA (Edge of the Knife) (2018), and ONE DAY IN THE LIFE OF NOAH PIUGAUTTUK (2019), all of which have appeared at the Toronto International Film Festival.
Jonathan has also completed numerous documentaries in both series and feature length formats for Canadian broadcast. He recently produced Isuma's first live TV program, transmitting HD quality live video from remote locations in Nunavut online and through local TV stations. Jonathan was the lead producer of Isuma's video art show in the Canadian Pavilion at the 2019 Venice Biennale.
Currently, Jonathan is living in Squamish, BC with his family, and working with Isuma.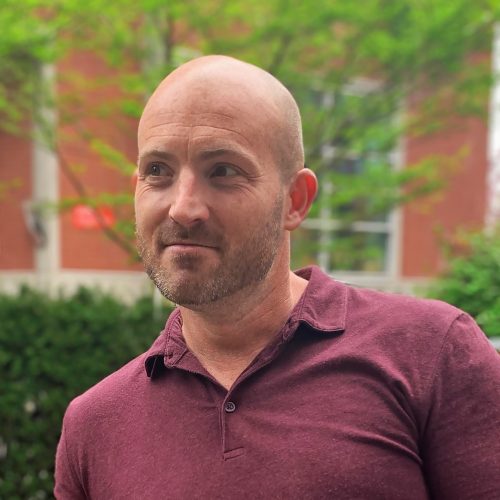 Drew's edification of screenwriting and producing began in 2010 when he shadowed his high school friends and mentors: Evan Goldberg and Seth Rogen, while they filmed 50/50 in Vancouver...This passion continued while he later worked for and shadowed them on the feature, The Interview and the pilot, SINGULARITY. Gaining immeasurable insights in film making, directing, writing and producing, Drew's learned that it's possible to always be laughing while enjoying the often stressful process.
Drew has worked in the film industry for eight years across various departments: Locations, Props, Assistant Directing, Script Coordinating, Clearance Coordinating, Director's and Producer's Assistants – on several large productions: STAR TREK BEYOND, DEADPOOL, THE INTERVIEW, PRISON BREAK Season 5, ANOTHER LIFE Season 2, TIMELESS, PSYCHE, and SNOWPIERCER.
Drew hopes to honour the true story of Simon Gunanoot - an incredibly rich part of our history and proof of the unbreakable human spirit.